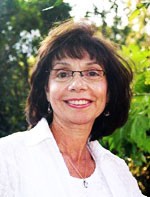 Phone: (718) 945-2411
Fax: (718) 634-8801
Cell: (917) 751-8476

Geri has been actively serving the Belle Harbor community as a licensed Real Estate professional since 1986. As a Belle Harbor resident for over 30 years, Geri's extensive knowledge of the area makes her the perfect choice for your Rockaway, Belle Harbor or Neponsit broker.

A native New Yorker, Geri was born and raised in Brooklyn, NY. Married for 30 years, Geri and her husband, a Real Estate and Tax Attorney in Manhattan, have raised two beautiful children in the area and now have their hands full with three young granddaughters. In addition to running a thriving Real Estate Agency Geri's other successful ventures include owning and running a neighborhood health food store named Bright Angel. In her spare time she enjoys whipping up healthy recipes and if lucky she may share some with you.

Geri knows that her patience, work ethic and understanding of her client's needs is what makes her successful. While having an intense passion for her job, she is trustworthy and is best known throughout the community for her integrity and the kindness she gives to each of her clients. "I love what I do, it's a great feeling to know that you can make people happy by finding them the right home."